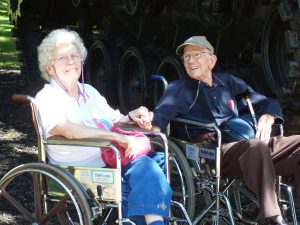 Alzheimer Association       www.alz.org
The Alzheimer's Association is the leading, global voluntary health organization in Alzheimer's care and support, and the largest private, nonprofit funder of Alzheimer's research.
National Guardianship Association        www.guardianship.org
NGA represents more than 1000 guardians, conservators, and fiduciaries from across the United States.  The NGA is known for:
Establishing and promoting nationally recognized standards.
Encouraging the highest levels of integrity and competence through guardianship education.
Protecting the interests of guardians and people in their care.
Pikes Peak Area Agency on Aging  http://pikespeak.co.networkofcare.org/aging/index.aspx
The Pikes Peak region Network of Care for Seniors & People with Disabilities is coordinated by the Pikes Peak Area Council of Governments / Area Agency on Aging (PPACG/AAA). This comprehensive, Internet-based resource is for seniors and adults with disabilities, as well as their caregivers and service providers.
Colorado Centers for Medicare and Medicaid              https://www.cms.gov 
The Colorado Medicare and Medicaid office can answer your questions or send you to individuals who can  at the website above.  Note:  This site is only for Medicare and Medicaid information in Colorado.
The United States Social Security Administration          https://www.ssa.gov
The Social Security Administration can help you get a new Social Security card; they can also help with the application and/or problems with SSI, SSDI, SS payments, among other services.
The Senior Blue Book                          www.seniorsbluebook.com/local/coloradosprings/
This is the link to the online Senior Blue Book, a MOST helpful for seniors and those who love them in Colorado Springs.  Published annually, The Blue Book is a 'telephone book' (remember those?) is a valuable listing of resources for a myriad of needs for any senior.